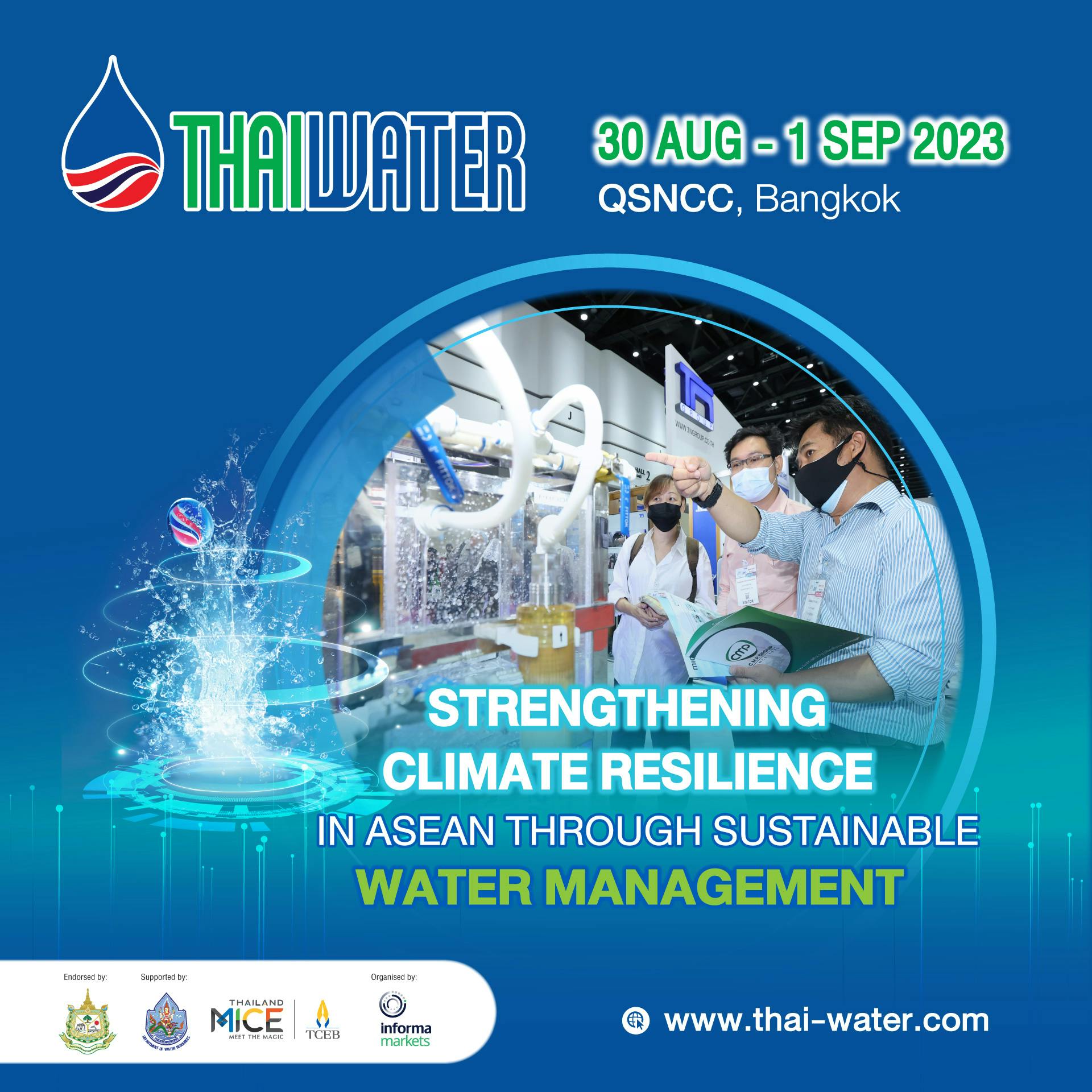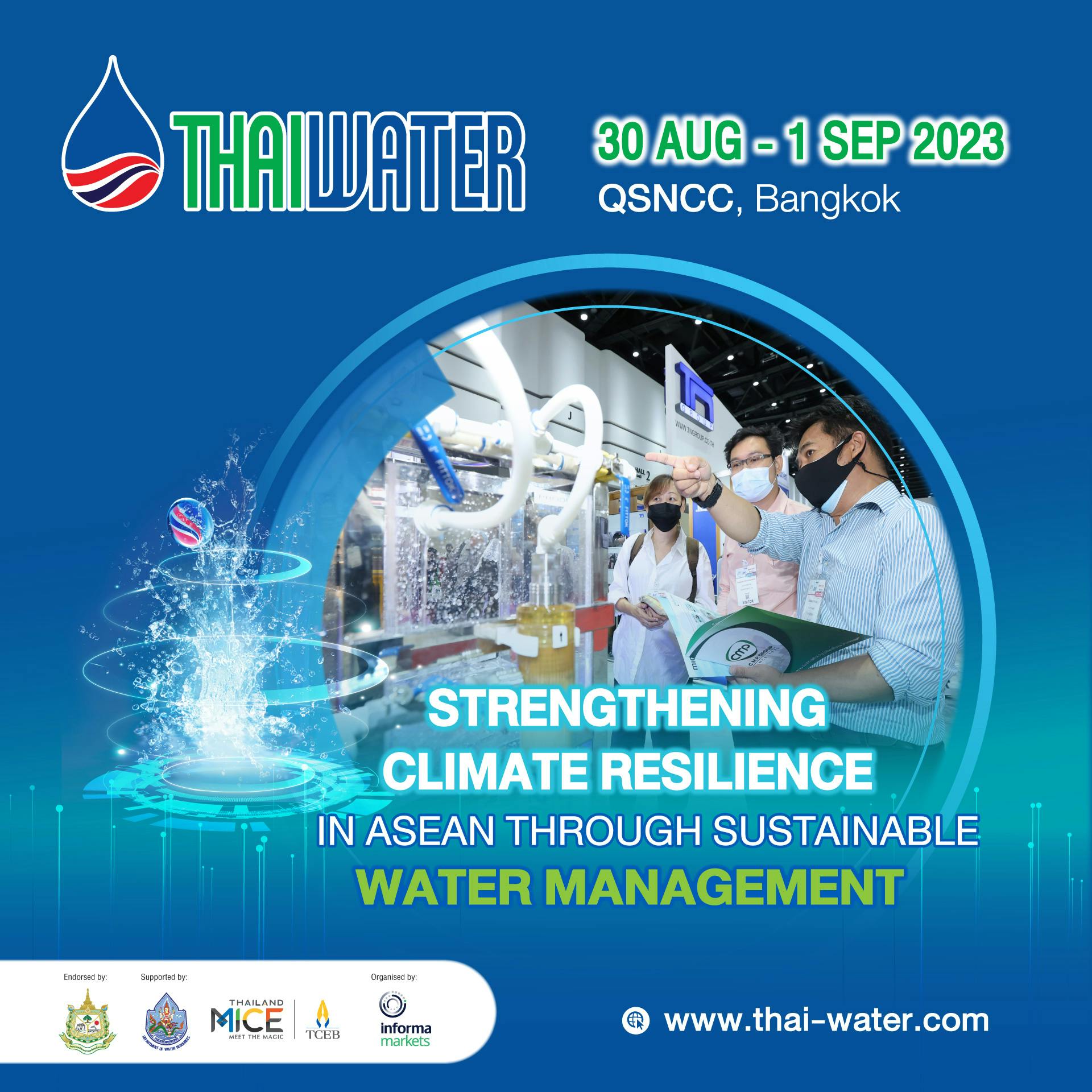 Thai Water Expo 2023
Thai Water Expo (THW) 2023 is the leading water and wastewater technology exhibition and conference in the region and only international exhibition and conference in Thailand. In each edition, there are over 1,000 brands from 45 countries including major national pavilions from Germany, Japan, China, Korea, Singapore, Switzerland showcasing the latest technology and innovations in areas involving water resources management and wastewater treatment for private municipalities and industry.
Featured technologies in the show will include the latest on sewage treatment, rainwater harvesting, particle separation, water removal technology, residual treatment, sludge thickening and other areas of key importance.
This show will be held from 30 AUG – 1 SEP 2023 at QCNCC, Bangkok.